"Even the blind know the way to Avanos, it's evident by the broken chards of pottery. "
Seyrani
Avanos offers you a fairy tale with its unique Kizilirmak, views of Erciyes mountain, famous goose Island, Historical Stone Bridge, wooden (Swinging) Bridge, where you can feel thousands of years of Cappadocia history in every corner.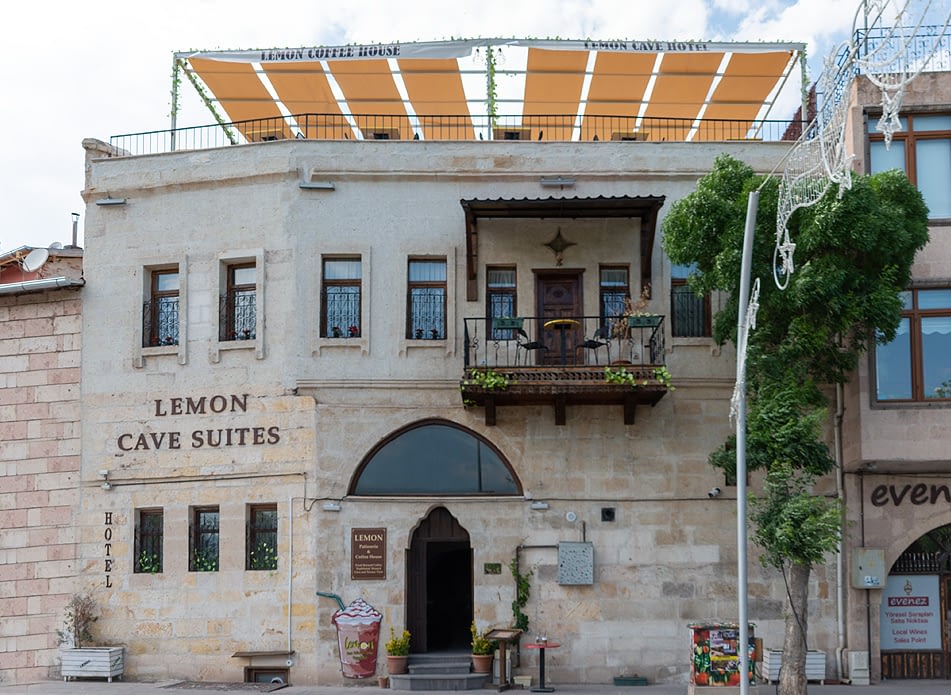 Cave and Stone Rooms
Lemon Cave Suites cave and stone rooms, which have been used as houses, stables, warehouses, kitchens by the Hittite, Persian, Roman, Byzantine, Seljuk and Ottomans for centuries, today offer you accommodation and cafe service.
Lemon Cave Cafe & Patisserie
The cafe started its operation in 2016 with the patisserie concept and aims to provide friendly, comfortable and quality holidays to you, our valued guests, by adding accommodation in 2020. And to complete the fairy tale, when you wake in the Lemon Cave suites you will be greeted by the smell of freshly baked pies!
A Hittite City Avanos
It is located in the city center, on the banks of Kızılırmak river, with 7 very special stone and rock rooms and is within walking distance of all the tourist attractions.

Avanos has a temperate climate, due to the surrounding volcanic mountains and the influence of Kızılırmak river, so it's never too hot or too cold.

With its history dating back to the Hittites, this region is famous for its pottery and carpet weaving.